---
Featured Corn Snake Morph

Welcome to Walter Smith's Captive Creations

I breed a variety of corn snakes here at Captive Creations.
I'm always striving to create new and exciting high end corn snake morphs through extensive selective breeding programs, so you never know what you might find here.
My main focus is on using the highest quality breeding stock to produce top quality corn snakes.
Not only do I focus on appearance, but also on good feeding response and egg production as far as clutch size and fertility, so you can be confident you are getting top quality animals.

I am............. "COMMITTED TO EXCELLENCE"

I hope you enjoy your visit and find something you are looking for. If you have any questions, please don't hesitate to email me.

Thanks, Walter
Email Contact: Serpents2000@aol.com
© Copyright 2009 ~ 2018 All Rights Reserved / Web design by Walter Smith

Website last updated on ~ 2/23/2018


​Check out my pod cast interview on.......Corn On The Pod.
Hosted by: Donovan Winterberg


<-------- Just click image to the left.

---

Two-Headed Albino Corn
Hatched here in 2014 !!
---
Powered by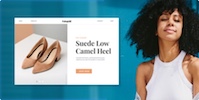 Create your own unique website with customizable templates.